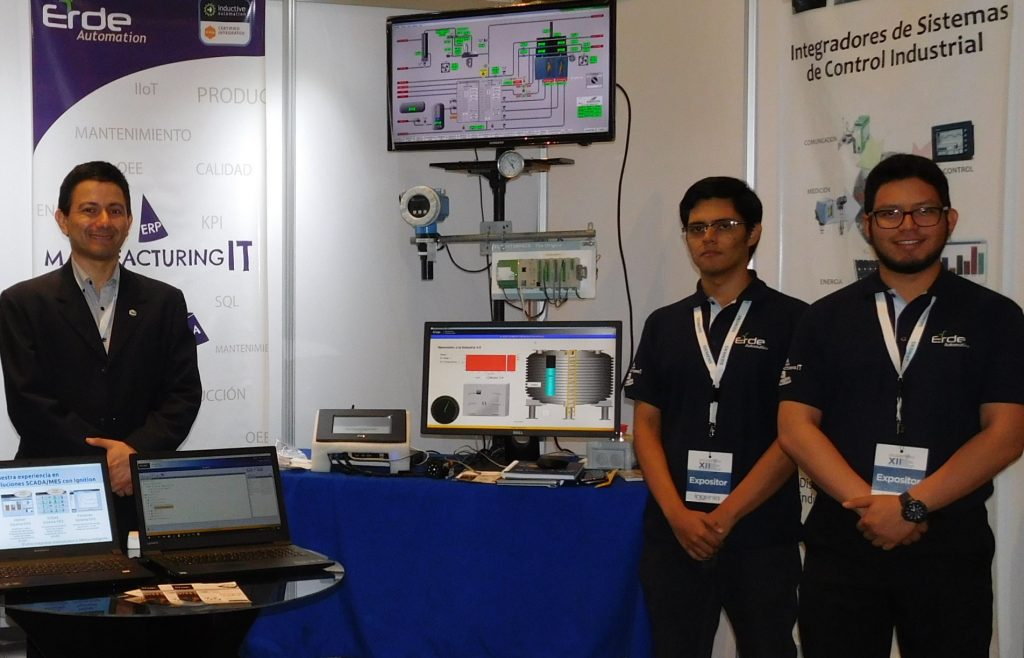 Do you need more SCADA developers to complete an important project on time? Hire us.
We are an Ignition Certified System Integrator company located in San Salvador, El Salvador (UTC -6 / CST timezone).
We speak english, spanish and german.
Let us help you with SCADA/MES software design and development.
Our expertise:
Allen Bradley PLC programming (SLC500, Micrologix, Mirco800, CompactLogix)
Siemens Simatic PLC programming (S5, S7-200, S7-300/400, S7-1200)
Ignition SCADA/MES developers using Vision, Mobile, Reporting, SQL Bridge modules and Python scripting
Custom made applications: SCADA, BOM, Production scheduling, OEE monitoring, Energy EMS, Maintenance CMMS
SQL Database integration (Oracle, MS SQL Server, MySQL)
What do we need to help you?
VPN remote access to Ignition Gateway server
Bank transfer payment
Please contact us: ignition@erde.com.sv